At the very heart of the SWANA's 89 facets is a stunning 8 point star that reflects the shining radiance of the love in your heart. Hold it to the light and be mesmerized by its sparkling intensity. Rare, Exclusive and Limited! Every SWANA Diamond bears the Official Botswana Stamp- Signifying both high quality workmanship and ethical values. The Botswana Stamp further indicates that the diamond has been cut and polished in Botswana further
assuring your peace of mind.
Every SWANA Diamond is certified by the IGI (International Gemological Institute) and is laser inscribed.
SWANA Diamonds are distinguished by their unique cut, that features 89 facets, rather than the conventional 57, for greater brilliance and internal fire revealing a Stunning 8 pointed star in the heart of the diamond. SWANA diamonds are further protected by a patent and is Exclusive to Dana Augustine in the United States.
Socially Responsible- A donation is made on the customer's behalf to the Diamonds Do Good fund that helps sponsor the SOS Children's Village in Gaborone, Botswana where they help and care for over 200 children.
Only a timeless diamond is good enough to embody your eternal love- a SWANA Diamond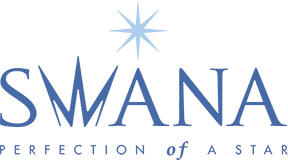 The SWANA Diamond is a unique, patented cut featuring 89 facets. The SWANA cut displays a perfect eight-pointed star in the heart of the diamond, captivating in its brilliance and internal fire. SWANA Diamonds were inspired by Botswana and are cut and polished by a selected group of diamond experts in a state-of-the-art factory in Botswana.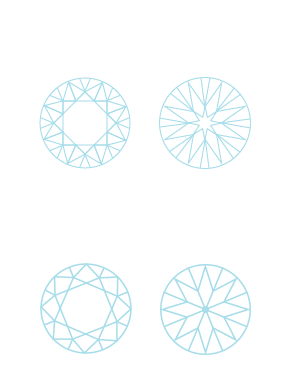 FOLLOW US IN OUR SOCIAL NETWORKS